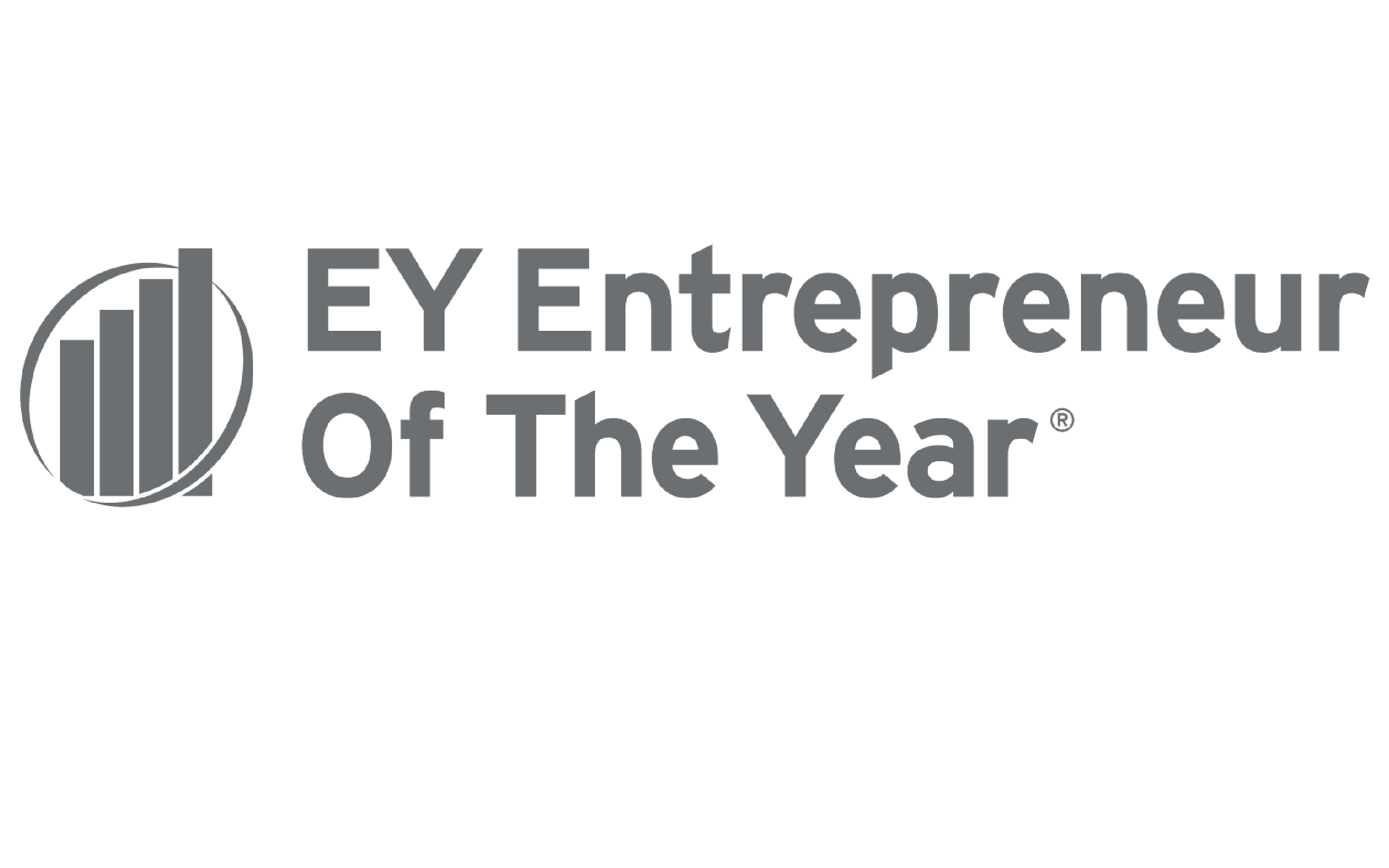 Kevin O'Connor, MD of General Paints
Kevin O'Connor, MD of General Paints and a finalist in EY's Entrepreneur of the Year 2020 is in conversation with Gordon D'Arcy, Commercial Director of The Brightwater Group, of which Mentors Ireland is a part.
Huge congratulations on being a finalist in EY's Entrepreneur of the Year!
Was this a personal or a professional goal for the business? How were you nominated?
Kevin is surprisingly modest about his business achievements and his recent nomination. "It wasn't a goal, we didn't deliberately set out to get this nomination" he says. "It came as a pleasant surprise and the phone call came out of the blue. Sean Gallagher of the Sunday Independent had done a piece on the business a few years ago and he rang and asked if I would be all right with him nominating me and of course I said yes".
I'm not sure you could ask for a better surprise as a business owner than to receive a nomination for EY's Entrepreneur of the Year.
What do you believe makes a great entrepreneur?
Kevin's humility as a leader makes an re-appearance in his refreshingly honest answer. "I never thought of myself as an entrepreneur" he says frankly, "more of a guy running a business as best as I could. However, since the nomination, I have reflected on what I believe an entrepreneur is and in my opinion, it's 90% perspiration and 10% inspiration. Many of us who are entrepreneurs see ourselves as doing everything but I've realised that the difference between a business owner and a really good entrepreneur is having a really good team, a team of experts in their own disciplines who are better than you are"
"It does take guts to step back and let the team do the work. That's the approach I took and I think that's what Sean Gallagher who nominated us, liked about our business".
With the EY Entrepreneur of the Year 2020 nomination, the award is judged under 3 main headings: Vision, Leadership, Success.
How would you rate yourself against these characteristics?
For Kevin, vision is the most important. "It's a question of making sure it's a shared vision with your leadership team and for us, with the family who are important stakeholders". Kevin also stresses the importance of having the vision front and foremost in the company's strategic plan, "our vision is in the first page of our strategic plan. All of our objectives and goals work towards trying to deliver on that vision".
Leadership is very much acting as a conductor of an orchestra according to Kevin. "I take a hands off approach" he says, "It's a case of hiring the best people and trusting them to do their jobs. As an MD, there is a tendency to want to jump in and do it all yourself but I've found it's more important to step back and let others do what they're best at and that's when the music flows".
Success is something Kevin is familiar with. "We've been very successful over the years" he points out, "in 30 years, we've grown our business 20 fold but it's come slowly, there's been no quantum leap. It's very much been a gradual process"
Gordon points out that many leaders do struggle with a hands-off style and is interested to know how Kevin has managed it.
"I didn't struggle with it at all" Kevin admits. "I saw my father, our original founder take the DIY approach. He was fixing machines, promoting the product and was extremely hands-on. I decided that it wasn't going to be my way of doing things. However it is classic of a family business, the first generation of entrepreneurs doing everything themselves but the second generation doing things a little differently"
Having a strategic plan resonates with a lot of people. However many companies don't have one that's fit for purpose. The nomination for EY Entrepreneur of the Year 2020 must give you some validation of your strategic vision;
How has this nomination affected your business?
"The concept of a strategic plan was more of a must for our business" Kevin admits, "we're in the paint industry where we have 4 major competitors, all multinationals and who have set the bar very high. It was absolutely mandatory for us to become a much more professional organisation in order to compete and strategic planning was just one part of it".
Bringing in a mentor and a non-executive director
"Our original board was made up of family members (it is a family business) and executives who were there in the business originally" Kevin explains, "we then brought in Tommy Murray from Mentors as a mentor. He was our first non-executive director, our first non family member and our first independent director. We then brought in more people who brought a lot of valuable expertise both to the board and the company. This meant a much bigger ramping up of our strategic planning and with independent directors on the board, we became much more professional.
Mentoring has obviously been incredibly valuable to your business General Paints. For some it can be hard to understand the value that a mentor like Tommy Murray of Mentors Ireland can bring to an organisation.
Why did you pursue this avenue?
Tommy obviously gave this a lot of thought before bringing a mentor into the business. "We had our strategic plan and our board set up" he explains, "I still felt however that the board would go along with whatever my decision was. None of my directors were great at saying no to me or "no, you're wrong" and sometimes I was. I felt I needed someone to challenge me on decisions and directions I was taking for the company. I needed someone who wasn't vested in the company per se. Tommy Murray certainly brought a new visibility to the board. Other board members saw that we were becoming more professional and we were bringing on best practice initiatives".
Was mentoring forcing you to understand and critique your own thinking process something that was uncomfortable or was it something you enjoyed?
Kevin is very honest about the mentoring process. "It can be uncomfortable" he admits, "I know my business inside out and it's important that the mentor understand that. The mentee always understands their own business but the mentor can give really good insights into best practice from other industries. It's really important to have a good relationship. Tommy Murray respects my knowledge and expertise and challenges me on the best way of doing things. I may not have known this so it's proven hugely valuable".
We've talked about the importance of the mentor relationship and how you want the mentor to have a positive relationship on the business.
How long did it take for you to realise that Tommy Murray could add value and how did that interaction transpire?
"I knew Tommy before he became our mentor" Kevin says, "I had great respect for him and his career and that certainly helped. If you have a good relationship with your mentor, you're going to get more out of the process but I think it can still work without having a prior knowledge or relationship with your mentor".
"Tommy and I had at least one phonecall every week and I knew I could ring him at any stage with questions if needs be. We also had one breakfast meeting every month and that was our major meeting, offsite, outside the company, phones off and an agenda set. It would last 2 hours or so and that would be a very productive and helpful meeting. We would also meet at the board meetings which would take place every 2 months so we had quite a lot of interaction overall".
There's obviously a fantastic culture at General Paints – everyone wanting to please each other.
One of the challenges for a leader is that it can be quite lonely at the top and there is no-one to bounce ideas around with – is that a role that Tommy Murray as a mentor fulfilled for you?
"One of Tommy's first observations was that we were far too nice to each other" Kevin laughs, "but he was right in one way, there wasn't enough of a challenging culture. Tommy brought in a focus on a high performance people culture which isn't necessarily always there in a family business. Tommy did mention the phrase "Discretionary Effort" which a lot of family businesses benefit from; it means that employees will put in an extra 10% effort because they like the company values. I think the company values can be family friendly but still be high performance. We were missing the "high performance people culture" which Tommy identified and helped us work hard on developing".
What would you recommend to an entrepreneur considering bringing in a mentor?
Kevin couldn't recommend the mentoring process enough. "I would encourage them to go for it" he says thoughtfully, "it may seem like a risk but like any business, there's risk and reward. The benefits you get out of mentoring may not necessarily be the things you originally intended but in our case the high performance people culture and best practice in industry were additional gains. I was hoping that Tommy, in his role as business mentor, would challenge me and our organisation on the decisions we were taking but we got a lot more. He helped us identify needs and really tackle those needs. Bringing in a mentor sometimes means getting additional benefits.
Thank you for your time. You've had a fantastic journey with General Paints and have clearly benefitted from the value that mentoring has brought.
What would it now mean to the business if you went on to win the EY Entrepreneur of the Year 2020?
"In many ways I feel that we've already won" Kevin says, "We are one of 24 finalists and our group are known as "The Unstoppables". We join the 555 alumni from previous years and it's been fantastic already to see some of the benefits coming in. We've enjoyed even more brand recognition and higher profile, which in our industry where we're the only Irish family business up against multinationals, is amazing. We're already benefiting from that heightened recognition and profile".
Mentors and Brightwater Group would like to wish Kevin O'Connor and his team at General Paints, the very best of luck in the finals of the EY Entrepreneur of the Year 2020