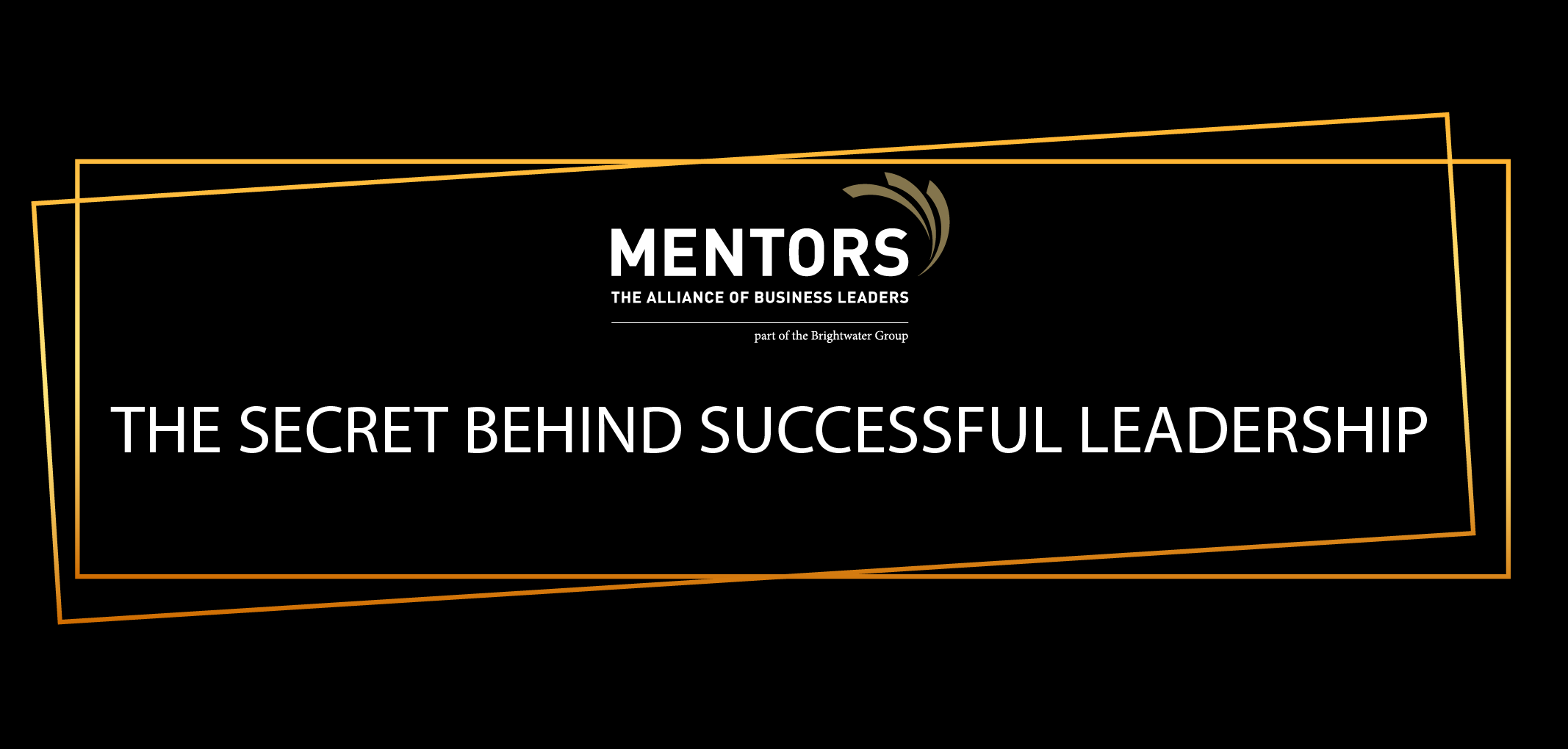 Mentors Leadership Series
For a businessman of Gary McGann's calibre to acknowledge how much of his career he owes to his mentors over the years speaks volumes about the character of the man. In the first of the Mentors' Masterclass Series last night in the Shelbourne Hotel, he spoke about his career to-date in a fascinating talk that kept his audience enthralled.
The names that Gary reeled off as mentors and people who have helped him along the way are a whistle-stop tour of the who's who of Irish and international business royalty. His own name can rightfully be included on the same list. But instead of resting on his laurels and taking all the credit for his success, Gary constantly acknowledged his "privilege" and "luck" in having these people as his managers and mentors. He also referred to something he'd learned years previously from a former boss; "Your record gets you in the door but it doesn't get you any further". To be a success wherever you go, you must continually learn both from those above you and those on your team. The real revelation for him throughout his career was the power of the team versus the power of the individual. Gary also acknowledged that it can be difficult for leaders to step back, admit their own weaknesses and let others showcase their strengths. It is precisely this way of thinking that will not only drive future success but also retain and motivate key individuals within the company.
Following Gary's keynote address, Gordon D'Arcy, Commercial Director of the Brightwater Group (parent company of Mentors), hosted a panel discussion on how mentorship can add huge value to a business as well as to individuals. Mentors Tommy Murray and Liam Mulcahy as well as Gillian Horan, the founder and CEO of The Pudding (herself a mentee and a huge advocate of the mentoring process) all spoke eloquently of the value of mentoring. For them, the best mentors do the following:
Talk / listen to people

Help people be appropriately brave

Help people keep progressing from success to success while still understanding that there will be failures along the way

Act as a sounding board
For Gillian, having a mentor like Tommy Murray come on board helped her move from working IN her business to working ON her business, which was key to scaling. She also acknowledged that having a mentor specific to her company and their plans has been a massive help in achieving their goals as well as boosting the morale of her team. As Tommy pointed out, no one company has the same challenges as they each have their own specific issues, concerns, cash resources and talent pool with which to work. An objective outsider is crucial for strategic thinking as well as accountability. Liam spoke about how leaders inspired, facilitated and supported him throughout his career which in turn inspired him to become a mentor to other businesses. Gary McGann acknowledged that ,ironically, quite often the biggest obstacles to growth in a business can be its leaders. Leadership can be lonely and bringing in an outsider who is unbiased with no vested interest in the company or promotional prospects of its staff can prove to be the best decision they make.
Every member of the panel and Gary McGann were all in agreement on one thing. In order to grow a business, there are two things required; finance and people. Attraction and retention of staff are key issues for any leadership team and their importance can not be overestimated. It can prove costly to motivate staff and to create a culture of success where everyone feels valued and an integral part of the team. However, it can be even more costly not to do so. Discovering everyone's talents and allowing them to shine within the business and take on more responsibility is the best thing a leader can do for their company. As Gary succinctly put it, "star wingers aren't the only reason why a football team wins". Defenders and goalkeepers alike all have their part to play. It's the same in business. It is only by using the full strength of all their individuals that a team can succeed. While you may not be able to buy experience, you can enable the process whereby your people gain that vital experience. If by bringing in an external mentor, these talents are recognised and enhanced, then the process will bring its own rewards.
The evening finished with a Q&A session before one-on-one individual sessions with the mentors ensued, as members of the audience discussed their main challenges within their businesses. Liam Mulcahy had the last word in saying that "Finding a mentor is a two-way process. The mentor has to be right for that leader and/or business".
Ronan Harbison is the Commercial Director of Mentors. If you would like to have a confidential conversation about mentoring for your business, please contact him on [email protected] or at + 353 1 4871180