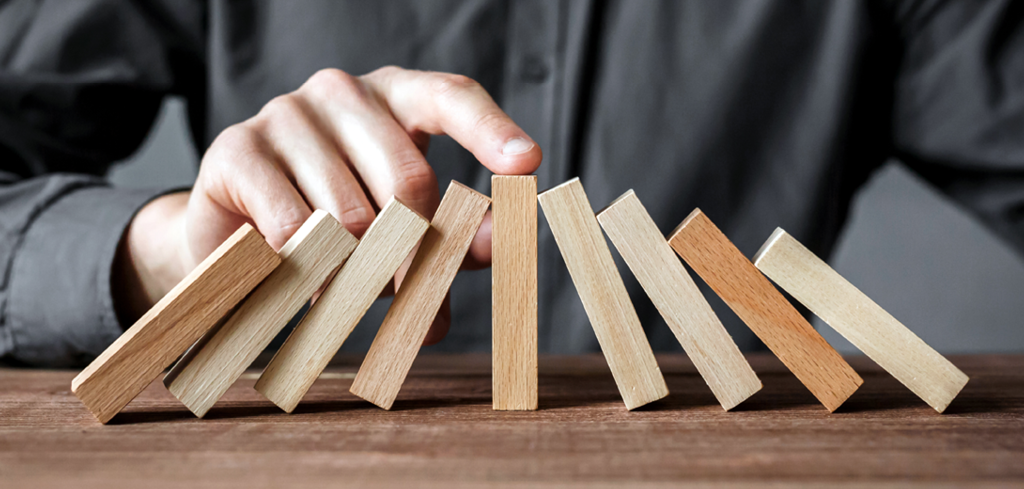 Mentoring in an Age of Crisis Management
In a time clouded with uncertainties extending to every aspect of living life, there is no doubt that their associative pressures are being felt on a global scale. With unemployment rising in line with businesses grounding to a halt, looking forward and navigating around your business landscape can undoubtedly present elements of inability to distinguish "the woods from the trees".
As with all types of crisis -war, recession, health pandemics- the oddly unifying and centering aspect that is key to focus on and remember, is that the effects of such epidemics have been felt before and, most likely, will be felt again. Despite the difficulties and struggles now faced with overcoming, we should take solace in the reminder that , the world will keep turning and, in the follow up, lessons will be learned.
In the meantime, now more than ever it is pertinent to focus on methods available to help assist with businesses and livelihoods in overcoming turbulent times within uncertain markets. Mentors investigates Crisis Management and its use in securing your company's future.
Crisis management is deemed to be the most fundamental and important aspect of public relations. It entails the processes in place, or those that should be, needed to navigate around unprecedented challenges both for businesses and their external environments.
There are 5 stages associated with effective Crisis Management and how it can be effectively managed in instances where risk is fierce and, in some cases, inevitable.
Signal Detection
Sensing the early warnings and red flags of the possibility of crises. Effective signal detention generally extends to business leaders making sense of the situation arising and in doing so, planning retrospectively. Similarly, as with COVID-19 the velocity with which markets, news, cases and proposed outcomes are changing, will allow for companies to undertake continuous signalling throughout the duration of the crisis. Granted, there still lie many uncertainties across business landscapes specifically, but signal detection and monitoring could allow businesses to anticipate and , potentially, continue to adapt to change.
Preparation & Prevention
Preparation for pre-emptive risks ensues and processes to deal with crisis escalation are measured and put in place. This generally entails putting together a crisis management plan where 'pre'-related steps (pre-assigned tasks, pre-collected information, pre-arranged teams, pre-organised work set ups) are outlined and those involved made aware. Again, such preparations and prevention's have the potential to change continuously in line with the inevitable changes surrounding COVID-19s global impact. Preventive measures may not always be an option, how one can prepare to deal with pre-empted signals, however, can be in your control.
Containment and Damage Control
This step is of the utmost importance and, in many cases, where the majority of people and companies find themselves starting off due to lack of preparation. Just like a wildfire, it is nearly impossible to put the entire thing out at once. What is possible, however, is to contain it and, in doing so, prevent further damage from occurring. Staying calm and thinking pragmatically as to what your business priorities are and what is in your control (work from home options, dedicated staff, contingency plans) has the ability to impact positively on the financial and reputational stance of your organisation going forward.
Business Recovery
Establishing next steps in the wind-down period following a crisis is pertinent in the business recovery stage. Continuity planning, taking the now 'new' stance of the company, as well as continuing to build on procedures that worked during times of difficulty will help in effectively managing people, finances and overall reputation.
Monitoring & Learning
As with any difficulty and adversity faced in any component of life, it is unquestionably important to remind ourselves of what the biggest challenges were during those times of difficulty and how we managed to overcome them. Sometimes it takes for organisational dilemmas to occur in order to finally ascertain what does/doesn't work and what can be done to correct this going forward. The most successful businesses having come out the other end of quandaries have taken with them immeasurable learning opportunities and, consequently, thrived in their next ventures.
All of our dedicated Mentors have garnered upwards of thirty years of professional experience throughout recessions, economic downturns and global pandemics. Be it IT. HR, Communications , Financial Management or Market Strategy, Mentors are here to help. Now is not the time to panic, now is the time to plan.
Contact Ronan Harbison at [email protected] or on +353 1 487 1180/ +353 86 8058624 to learn more about how Mentors can help.